Anti-Black Racism in the Health System: Black Lives Count Also in Germany.
IPPNW online seminar, September 24th, 2020, 6:30 pm-8: 30 pm,
Arrive online from 6 p.m.

In the past few months, the Black Lives Matter movement has received global support despite the corona pandemic, and the activists' longstanding demands have received increasing recognition. Anti-black racism and other forms of discrimination are deeply anchored in the social, political and economic structures of society, so marginalized people have unequal access to health care. For this reason, in the online seminar we will deal with the questions: "What is anti-black racism and what effects does this form of racism have on black people in Germany?".
In the seminar the consequences of structural anti-black racism in the health system will be discussed. Afterwards, current case studies from Germany are presented to the participants in order to encourage critical discussion. In addition, the interaction of different forms of discrimination is discussed. The seminar is directed to people who want to support social justice approaches in the health system. The participants are expected to be willing to reflect on their own social positioning and their own privileges. The aim is to professionalize the actors in the health system.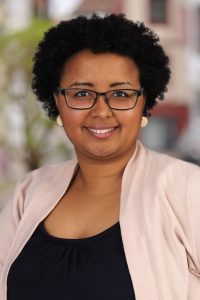 Speaker: Adiam Zerisenai is a registered nurse, social scientist and certified social justice and diversity trainer. She has many years of professional experience in the intensive care units in Heidelberg, Mannheim and Hamburg. She also worked as a Protection Officer for UNHCR in Israel. She is currently studying at the Goethe University in Frankfurt am Main. In her master's thesis in sociology, she deals with anti-black racism in the health system: experiences of black women* in care.
* The seminar will be held in German.
Registration at: dyhr[at]ippnw.de