Learn more about the Permanent Peoples' Tribunal and the right to health in the episodes of our podcast "Health is a Human Right".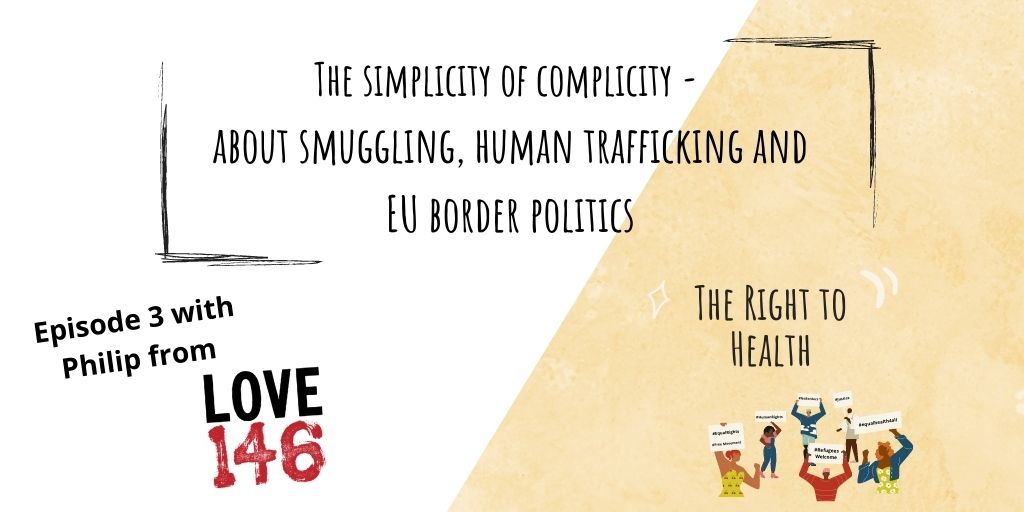 Episode 3: The Simplicity of Complicity – About Smuggling, Human Trafficking and EU Border Politics
In this episode we talk to Philip from Love146, an international human rights organisation working to end child trafficking through prevention, education and survivor care. We discuss the intersection of smuggling, human trafficking and the migration policies in Europe, its impact on children and young adults on the move and how complicity in crimes is achieved by acting unjust but also by not acting at all when being confronted with injustices.
This Podcast was produced with the help of Radioconnection Berlin: https://www.radioconnection-berlin.de/
Listen to our Podcast on Spotify: https://open.spotify.com/show/0xxu5dEIIjr0IUc9qCLIPb?si=52gUVygUSVS5UzSWHQvKew