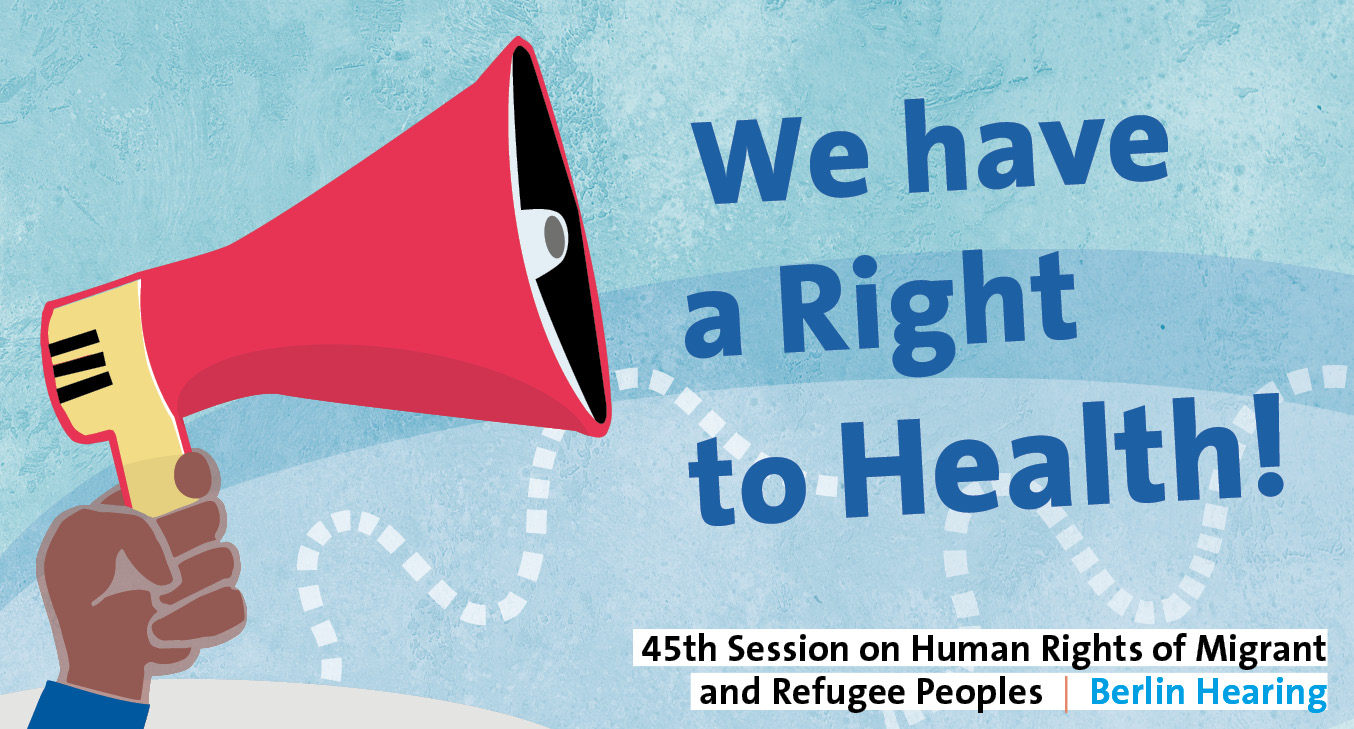 We denounce the human rights violations refugee and migrant peoples have to experience in Germany and under the EU Border regime in the field of health. Become part of our Tribunal #equalhealth4all and sign our appeal today. 
Who we are
We are an alliance of various human rights and health organisations, migrant self-organisations and activists who work together to defend the rights of migrants and refugees. Together with the Transnational Migrant Platform Europe we are organising the Berlin hearing of the 45th session of the Permanent Peoples' Tribunal. The Berlin hearing addresses human rights violations in the area of health that migrants and refugees have experienced in Germany and/or in the context of the European asylum policy.
Our goals
With the Berlin hearing, we want to raise the public awareness for these developments. Migrants and refugees will be at the centre of the hearing as social actors, as witnesses and as part of migrant self-organisations working to change the conditions at the political level. 
In addition, the Tribunal serves to strengthen alliances between migrant organisations, refugee movements, social collectives, research institutions, academia and related actors. Our alliance aims to contribute to a just, anti-racist, social and climate-friendly society. For that, we will derive concrete proposals and demands from the Tribunal to promote and advocate for the human right to health of refugees and migrants.
Read our Call for Signatories here and contact us if you want to become part of the Tribunal and/or sign our appeal.
Contact: Alliance for the Preparation of the Berlin Hearing
e-mail: ppt_berlin[at]riseup.net
Facebook: facebook.com/PPTberlin/
Twitter: @PPT_Berlin